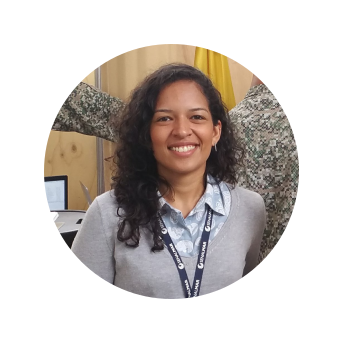 Diana C. Hernández Jaramillo
M.Sc., Aeronautical Engineering
Aeronautical engineer with 6+ years' experience in Research and Development (R&D), using system engineering and biomimetics to develop innovative solutions and complex systems.
I have used engineering design techniques along with computational fluid dynamics to enhance the hydrodynamic performance of an underwater vehicle capable of operating with low energy consumption for long periods of time.
Co-Founder of DeepCo S.A.S Underwater Technology, a Research and Development company specialized in robotics for underwater applications.