We are based in Medellin and we are active participants in the entrepreneurial ecosystem in the city. But… How come a company specialized in underwater robotics and Remotely Operated Vehicles, is born in a city that is surrounded by mountains? Even though Medellin is not as close to the coast as other cities, around 45% of Colombia's territory lies underwater.
DeepCo is the result of this strategic location of our country, and an exceptional team of engineers from different fields who are passionate about nature, water resources and the ocean.
We understand our responsibility as a country with the Sustainable Development Goals (SDG's), and we are aligned with the SDG 14: life below water. The moment is now to use disruptive technologies to ensure the sustainable development of our region!
Mission
At DeepCo, we develop robotic technology to offer integral solutions for organizations that work with underwater environments.
Vision
In 2024, DeepCo is recognized by organizations that seek to protect, conserve, and monitor underwater environments as the first Colombian company to offer technological solutions, for underwater inspection from own technological developments with ROV vehicles.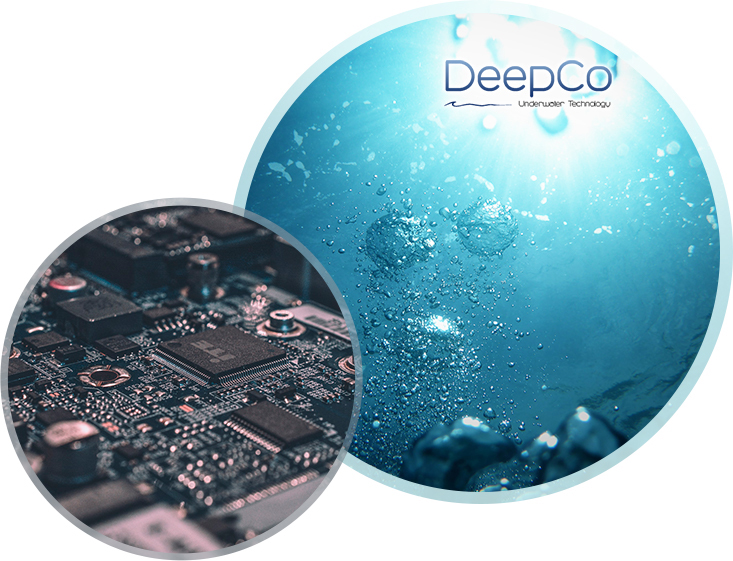 Values
We love and protect the sea and the different aquatic environments, developing technology and robotics to protect it.
We appropriate your technological challenges and generate solutions for them.
We share knowledge: we love spreading knowledge and promoting the use of technology for sustainable development.